Browse Items (10 total)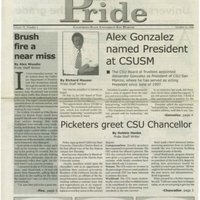 Vol. 6, No. 1 covers the appointment of Alexander Gonzalez as permanent president of CSUSM by the CSU Board of Trustees. Coverage of the nearby brush fire that cancelled classes on August 5 and California Faculty Association picketing of Chancellor…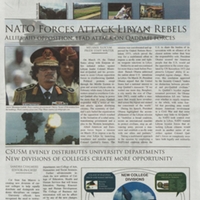 Front page news in Vol. 25, No. 8 is the NATO invasion of Libya and the restructuring from three to four Colleges. Other stories include Spring Break student service activities, Social Justice Symposium, and a variety of sports events.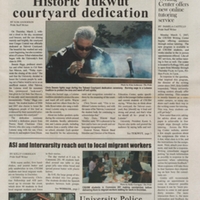 Vol. 17, No. 8 reports on the Tukwut Courtyard dedication, new online services from the Writing Center, the swearing in of the new campus police chief, and outreach to migrant workers.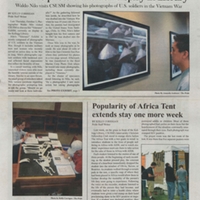 Vol. 16, No. 8 reports on the veteran's photo exhibit in the Library, AIDS awareness with the Africa Tent exhibit, the under-used Writing Center, and upcoming Career Fair.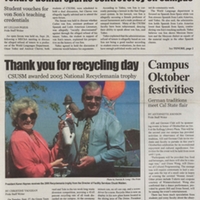 Vol. 14, No. 6 reports on a faculty tenure grievance, recycling success, Oktoberfest celebration, Proposition 73, Amnesty International, upcoming Career Fair, suicide prevention efforts, and the Writing Center.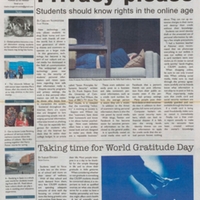 Volume 42, number 2 of The Cougar Chronicle. The issue includes stories of student's online privacy, the United Nation's World Gratitude Day, and the war in Syria.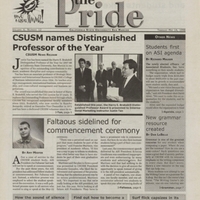 The first Harry E. Brakebill Distinguished Professor is revealed in the Vol. 5, No. 12 edition of The Pride.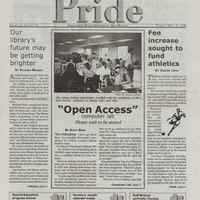 The Vol. 5, No. 8 edition of The Pride featured cover stories on the library, proposed increases to the athletics fees, and wait times for the computers in "open access" labs on campus.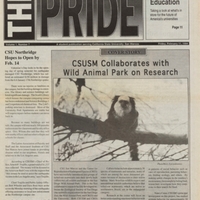 Vol. 1, No. 7 of The Pride updates the campus on the earthquake damage to CSU Northridge and the collaboration with the Center for Reproduction of Endangered Species (CRES)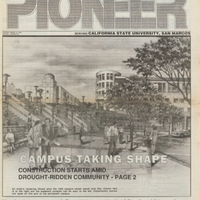 Volume 1, Number 12 of the first independent student newspaper on the CSUSM campus. The cover story is about the campus starting to take shape as construction continues on the former poultry ranch.

The Writing Center organized by English…