Browse Items (10 total)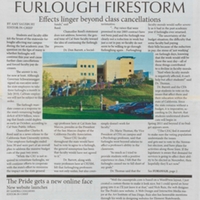 The paper (Vol. 24, No. 1) kicks off a new semester with a look at the aftereffects of the furlough and textbook prices, introduces the paper's new website, and introduces Student Health and Counseling Services.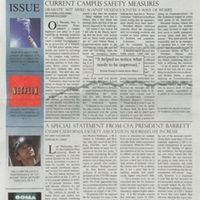 Vol. 24, No. 9 reports on a campus lockdown due to unannounced student theatrical enactment. CFA responds to the impending tuition fee increase. The Great American Smokeout and Library book sale are also announced.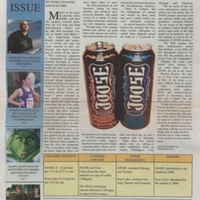 Vol. 24, No. 10 includes stories on the FDA ruling on alcohol and caffeine-laced beverages, possibilities for credit card abuse, and difficulties in class registration. The trip to Cuba by three faculty members and the LGBTQ Pride Center are other…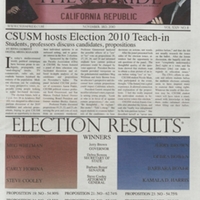 Politics, elections, and veterans are covered in Vol. 24, No. 8. Observation of Veterans' Day, women veterans, and CSUSM's recognition for being veterans-friendly. A mock debate on immigration rounds out the issue.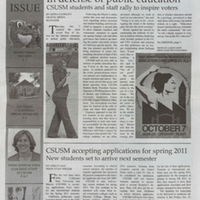 The October 7 "Day of Action" by faculty and students leads the stories in Vol. 24, No. 6. The first transfer and international students in 3 years are allowed to enroll for Spring, Geography and Border Studies minors are introduced and Homecoming…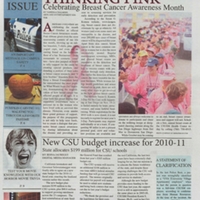 As October is Breast Cancer Awareness Month, the paper features this topic on the front page of Vol. 24, No. 7. Good news is reflected in an increase in the CSU budget for 2011-2012, students are advised to secure their cars against theft, and…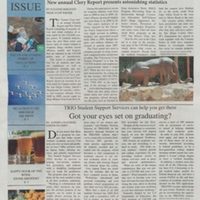 A look at campus and local crime found in the annual Clery Report is found on the front page of Vol. 24, No. 5. Additional articles are found on campus resources in the TRIO program and Career Center, geocaching, and a variety of local entertainment…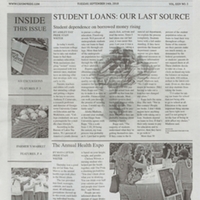 Vol. 24, No 3 looks at student loans, helpful information at the Health Expo and related healthy activities, the San Marcos Farmers Market, and a variety of entertainment options.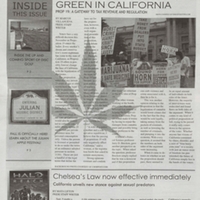 The legalization of marijuana (Proposition 19) leads the Vol. 24, No. 4 edition. Also on the front page is the passage of Chelsea's Law. Other articles are entertainment and sports-focused, including a look at disc golf.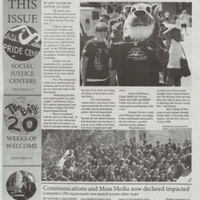 The "Leave Your Mark" theme for Student Life and Leadership activities leads in Vol. 24, No. 2. The Communications and Mass Media program is declared impacted, a calendar of events from the Social Justice and Equity Project is announced, and the 20th…