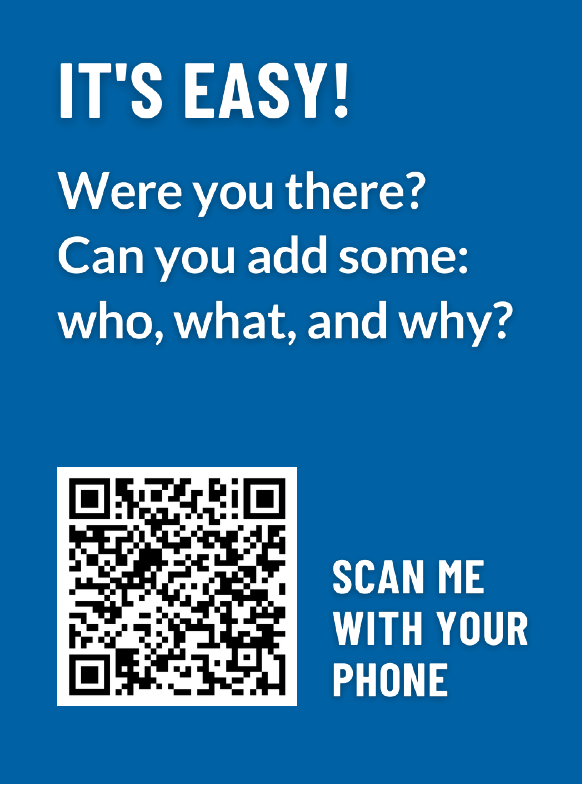 Project description
The Dan Rios papers contain an estimated 1,000,000 historic images related to our local community, including North San Diego County people, places, and events dating from 1968-2001. Some of these photographs are well-documented. For others, we have little or no information. So we're asking for your help! Through this project, you will help us identify people, places, events, and/or dates in Dan's photographs so that we can correct this missing information in our archival records.
Am I a good fit for this project?
This project is best for people who have a long history in North San Diego County; people who have lived, worked, and studied here during the years of 1970 and 1980. Participation is easy and welcome!
How do I participate?
You need to create a Flickr account if you wish to identify photographs. Creating an account is easy - fill out the Flickr sign-up form.
Once you've created an account, Scan the QR code or visit: https://bit.ly/DanRiosPhotos.
Then, to add content: login, click on the photo, add your comment, click on "comment" to save. If you need to make changes, there is an edit icon in the comment box, once you reopen.
This project is a collaboration with the Escondido History Center and was funded by CSUSM's Department for Community Engaged Scholarship. Please send us an email if you have questions or you'd like to learn more!